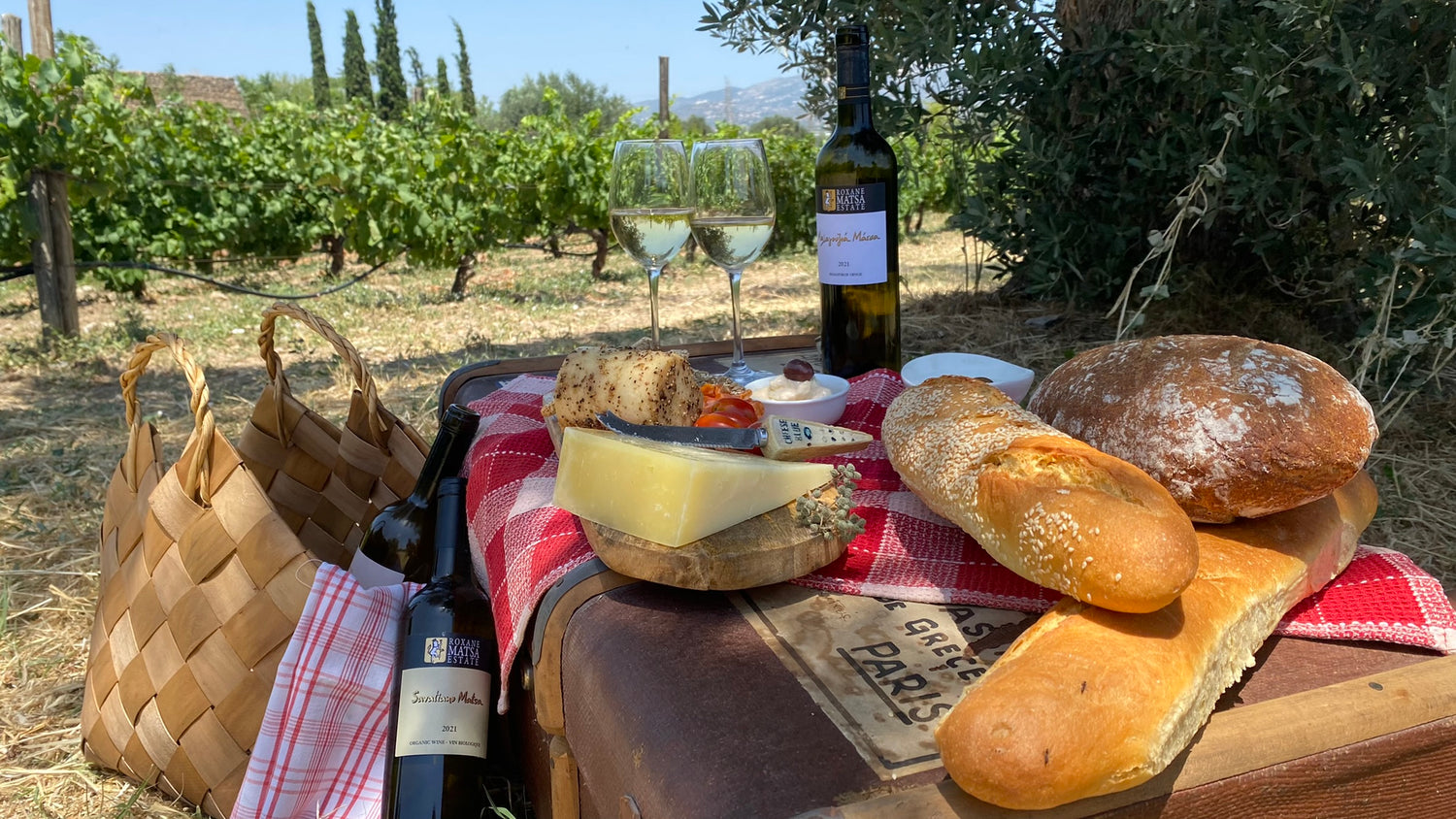 Roxane Matsa Estate
A historic vineyard established in 1878, just 15km from the center of Athens.
Visit us
Roxane Matsa - Determined and Tireless
Roxane Matsa is a descendant of the historical Kamba family and heir to the famous Matsa estate. Her wine-grower colleagues call her "The lady of Malagouzia".
In 2002 she was awarded "Wine Personality of the Year 2001" by the Union of Greek Wine Journalists in recognition of her work for the preservation and dissemination of wine culture.
Life on the estate gives her the joy of the daily care of the vineyard, the wines, and she actively participates in the entire production and of the wine making process putting her personal stamp on it.
Experiences
Play

Create memories with your family in a child-friendly environment.

Learn

Learn about the ancient art of vinification and the history of the estate.

Enjoy

Enjoy delicious dishes accompanied by unique quality wines.